EZ Wallet 101: What is Learn & Earn Center?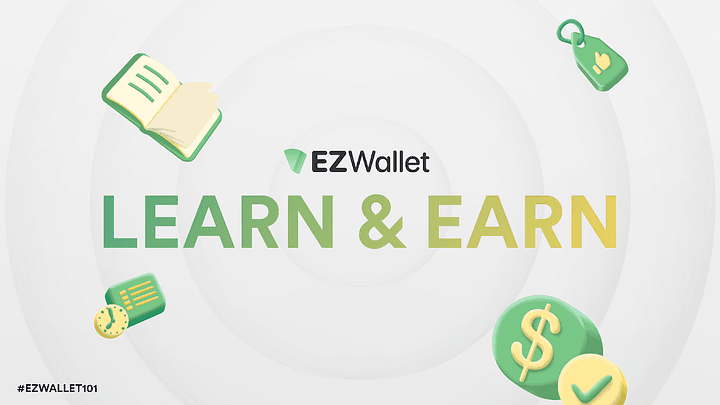 📚 About EZ Wallet 101
EZ Wallet is the new rising wave in the crypto world that you don't wanna miss. We pride ourselves on the product as well as the fantastic community that we have. While chasing all the bright stars in front of us, we also ensure that no one is left behind. That's the reason why EZ Wallet 101 is back on track.
📗 What is the EZ Wallet Learn & Earn Center?
The EZ Wallet Learn and Earn Center aims to remove the burden of finding relevant and informative crypto education for all types of users. Instead of searching endless google search results that may not be relevant, the center provides an all-in-one education center for all things crypto, with a user-friendly design. The Learn and Earn Center will cover Crypto basics (Crypto 101), more advanced topics, and other courses from the community and other EZ, Wallet partners. So earn as you go, specifically focusing on courses and questions that interest you most!
👫 Who are we after?
The EZ Wallet Learn and Earn Center is for all.
Crypto newbies can use it to learn crypto basics (Crypto 101).
Veteran users can brush up on Crypto basics and learn about more advanced topics like; smart contracts, zk-rollups, mem pools, etc.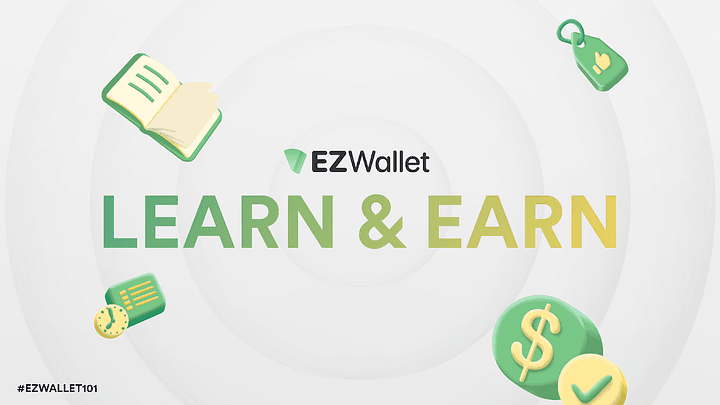 About EZ Wallet
EZ Wallet is on the journey to make crypto more accessible and convenient for everyone, from the crypto newbie to the seasoned crypto vet. The EZ Wallet team is a diverse and dynamic team aiming to create a non-custodial wallet that makes everyone's journey into the crypto world easier, with a more friendly interface that simplifies the Crypto process while simultaneously
pushing the boundaries of what advanced features a digital wallet can provide.
Follow EZ Wallet On Social Media
(Cause it's free!)
Twitter | Discord | Newsletter