EZ Wallet Content Contest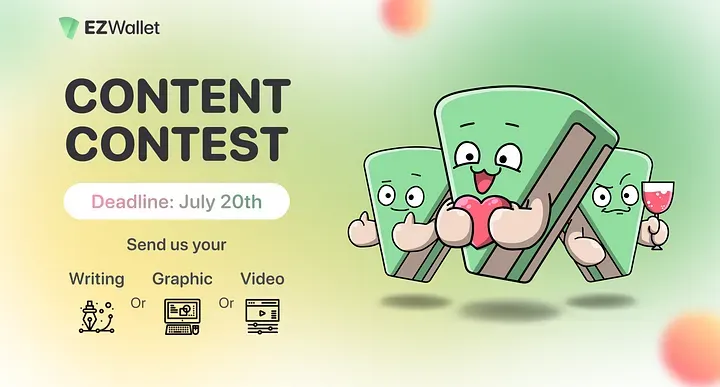 EZ Wallet is built for everyone, so we love seeing your personality. We also love great content, especially regarding the contributions of our fantastic community members.
From analytical op-ed's about web3 to hilarious memes, all the content driven by our community is appreciated, so the EZ Wallet team would like to announce the EZ Wallet Content Contest!
⏰ Duration: From June 20th till July 20th (30 days)
🤔 How to join?
🏆 How to win
We wouldn't be EZ Wallet without our community. Your feedback shapes EZ Wallet into the best all-around crypto wallet on the market. The Originals in the community will judge the EZ Wallet Content Contest. So it only makes sense that you get to decide who wins.
So what are they?
Members with the Original role in EZ Wallet Community have shown their support to the climax in the very first stages of the project. The team handpicked them based on their specialties in many different fields.
How will your content be graded?
Each Original will have 10 points.
Each content will be scored on a scale of 1–10 by the Original
Contents with the highest total score will win.
🎁 What are the prizes?
Note: Every piece of content contributing to the content contest will receive $EZC 🍰 as well. The distribution amount of EZC will be announced later.
About EZ Wallet:
EZ Wallet is on the journey to make crypto more accessible and convenient for everyone, from the crypto newbie to the seasoned crypto vet. The EZ Wallet team is a diverse and dynamic team aiming to create a non-custodial wallet that makes everyone's journey into the crypto world easier, with a more friendly interface that simplifies the Crypto process while simultaneously pushing the boundaries of what advanced features a digital wallet can provide.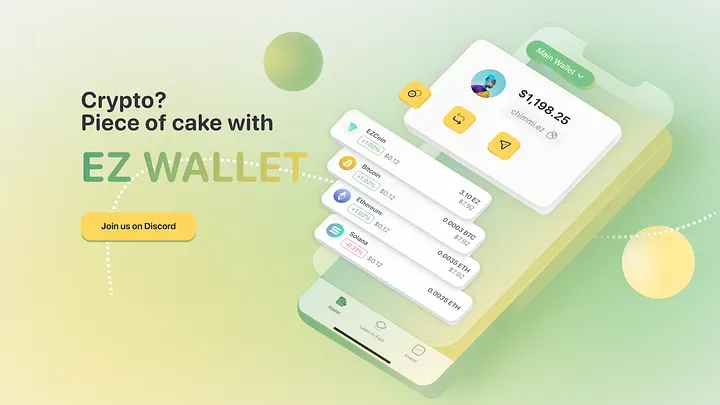 Follow EZ Wallet On Social Media
(Cause it's free!)
Twitter | Discord | Newsletter